Almost everyone that went through a Nigerian Primary school must have learnt in the current affairs/general studies that Funmilayo Ransome Kuti is the first woman to drive a car in Nigeria.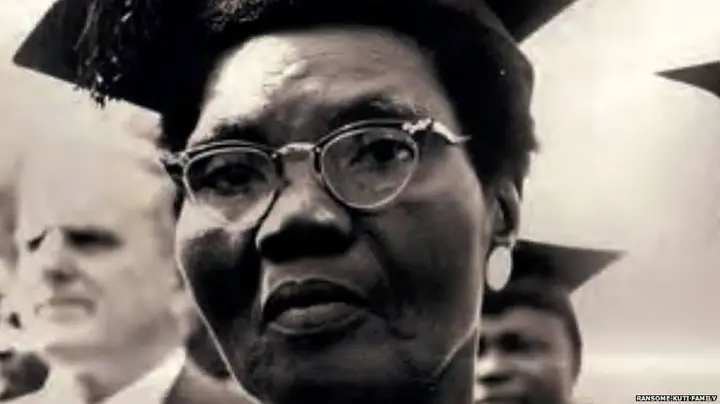 However, it might interest you to know that there is more to the mother of the great beat singer, Fela Kuti.
According to records, Funmilayo Ransome Kuti was a women's right activists and one of the first females who actively involved in politics both internationally and locally.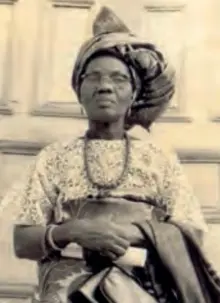 Five of the major highlights of her life are listed below:
1. She was the first female student in her secondary school
As we all know, it was a common practice in those decades that female children are not being sent to school because of the notion that they will end up in their husband's kitchen, hence, their education is unnecessary. However, records show that Funmilayo Ransome Kuti is one of the first females to defy this tradition by enrolling to Abeokuta Grammar School.
2. She Forced A King To Exile
As a prominent women rights activist with a reputable influence amongst traders, she led and organized several protests against the colonial rule and imposition of taxes. One of those protest was tagged the Egba Women riot where she alongside Wole Soyinka's mother led other women of Egba to protest at the King's palace for days till the King had no choice but to run away from the town in 1949 only to run two years after.
3. She Fought For The Female Voting Rights
Before Funmilayo Ransome Kuti came to the political space, women had almost no participation in elections and decision-making process but her involvement in the NCNC (National Council of Nigeria and the Cameroon's Party) influenced the Enfranchisement of female voters in Nigeria.
4. She Won The International Lenin Peace Prize
Lenin was a former leader of the Soviet Union, now Russia, and the prize was done in his memory to celebrate political figures around the world who stood and fought for equality and a just society. The works of Funmilayo Ransome Kuti was recognised and she was awarded the highly-covetous prize in 1970
5. She was the first Nigerian woman to visit China
In 1956, Funmilayo Ransome Kuti became the first Nigerian woman to visit China against the decree of the Nigerian authorities warning against her trip to China because they considered China a communist state and they considered communism as an evil practice. It didn't take long after her return from China when her passport was seized by the Nigerian authorities.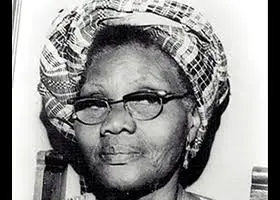 Funmilayo was also one of the founding members of NCNC
She was friends with strong and influential political figures like Nnamdi Azikwe, Tafawa Balewa and also a former Ghanian president, Kwame Nkrumah.
Even on one occasion that Kwame Nkrumah decided to pay a private visit to Nigeria, Funmilayo Ransome Kuti was the only political figure he requested to see because he felt others were in some sort of corrupt alliance with the colonial masters at that time.
Described by the media as "Lion of Lisabi" Funmilayo Ransome Kuti.
Funmilayo Ransome Kuti who is mother to Dr. Beko Ransome Kuti, Fela Anikulapo, and Olikoye Ransome Kuti (a former minister of health) died in 1978 after she was thrown out of a window by Nigerian soldiers during a raid on her son's (Fela) house.
No doubt, Funmilayo Ransome Kuti was more than just the first female driver in Nigeria but what is not clear is why her historical roles are deliberately muted in history books.