A facebook user, one Augustine Ekamagule, has posted photos of a phone thief who was paraded by local vigilante members in Agbor, the headquarters of Ika South local government area of Delta state.
According to Ekamagule, the local vigilante group called in the area as Agbor Gha Ihun, caught the phone thief snatching a phone from a young man in the Agbor community.
He was immediately pursued and overtaken by the young men who are bent on ending criminality and robbery in the area. He was given some level of beating in the area.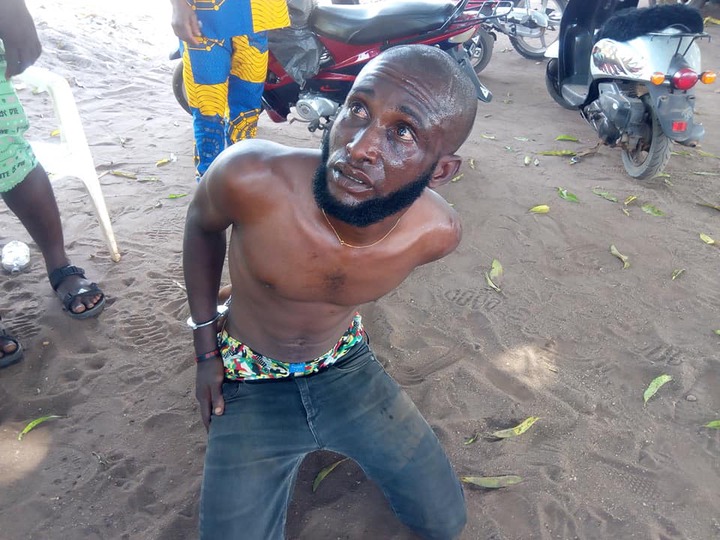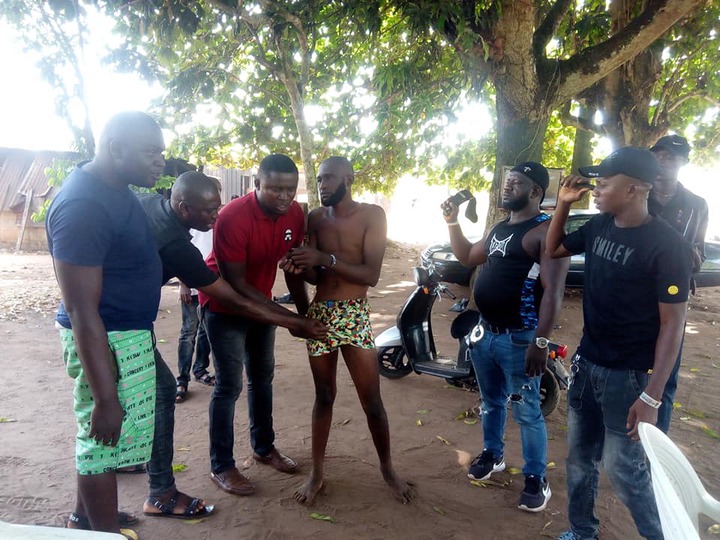 He was made to seat on the ground, his clothes removed and left with his boxers. He was chained to a tree and made to pass through some pains. He was handcuffed and heavy sweat dripped from his body.
The post made by Augustine Ekamagule reads thus: "Unrepentant handset thief, Ekene, being paraded now by members of Agbor Gha Ihun .He was caught a few minutes ago after he successfully snatched a handset from a young man in Agbor. He confessed that he is a native of Umunede."
Phone robbery is common among young people in most communities.