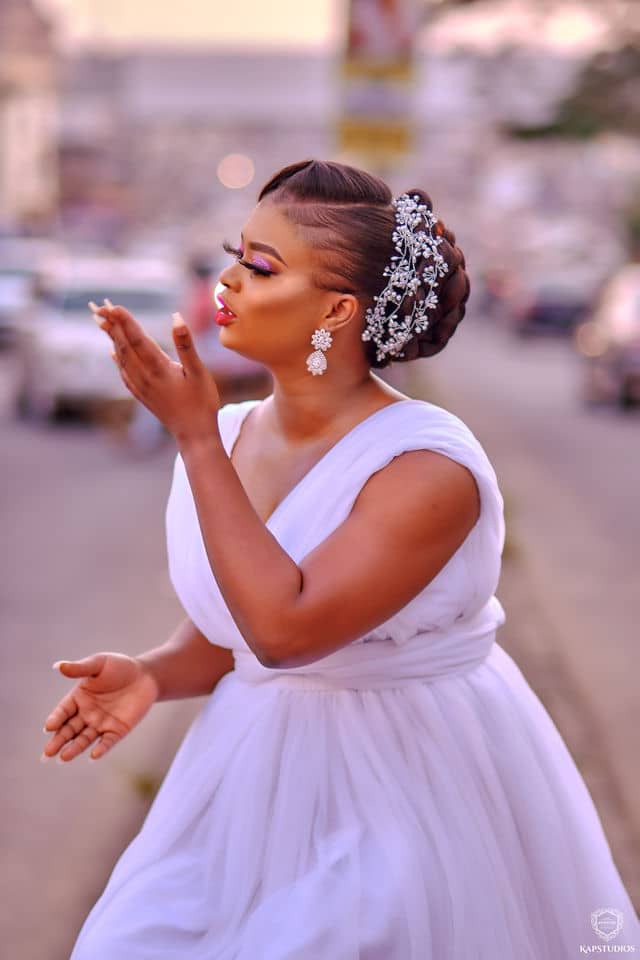 Various people birth various ideas daily, in fact, every second, we all conceive new ideas and innovative concepts, however, not every one is bold enough to execute their ideas.
Somewhere in Ibadan, a lady has taken the bold step of daring to cause a stand still traffic with her images.
This lady actually had the nerve to make Micras wait for her to take a photo ? If you are conversant with Ibadan, you would understand how aggressive the Micra drivers are and why no one dares stop the traffic at their peak hours. Tiwa Adegbenro did that.
Tiwa Adegbenro is a fashionista and socialite in Ibadan who likes to make bold fashion statements and she has just rolled out some new creatives for the Christmas season. These photos have broken Instagram and I guess people love the creativity.
The tailor revealed her creative concept came from the fact that she wanted people to see her work and also her city. She was only meant to do the shoot on the walk path on the road but she got motivated to do something on the main road.
I definitely love this creativity!