A Ghanaian hairdresser identified as Larry who reportedly has a fight with a villager in his hometown had died after he was allegedly spelled with Juju.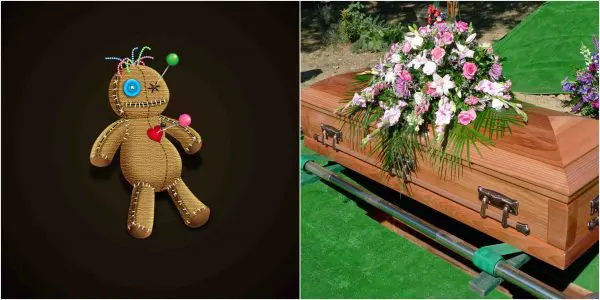 According to a social media user, Agye Man, who narrated the incident on Facebook, he had gone to Larry's shop to style his hair only to find that some people in mourning clothes had gathered in front of the shop.
Agye Man said a lady then broke the news to him that Larry had died, and he was allegedly killed by someone he had picked a fight with in his village.
The Facebook user quoted the lady as saying that:
"He [Larry] went to his village for a funeral and picked a fight with the wrong person there. When he was ready to come back to Tema, he couldn't find his slipper for a while. The slipper resurfaced after a few hours. Larry grabbed that and came to Tema. When he got here he got some leaves, prayed over the slippers and wore it. The next day, Larry was terribly sick. When they sent him to the hospital they were told there was no blood in his system and all his organs were condemned. Larry died a few days later."