The remains of Nigerian scholar, Pius Adesanmi, who died in the ill-fated Ethiopian Airlines crash earlier in March this year, was committed to mother earth in Ottawa, Canada, yesterday, Saturday, October 26th.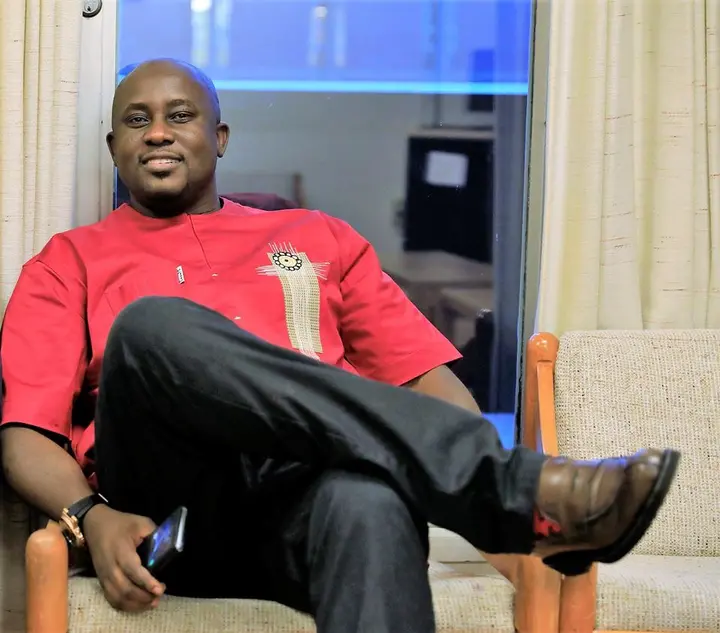 In attendance were his wife, Olumuyiwa, daughter Tise, family members and friends.
Check Out The Pictures Below: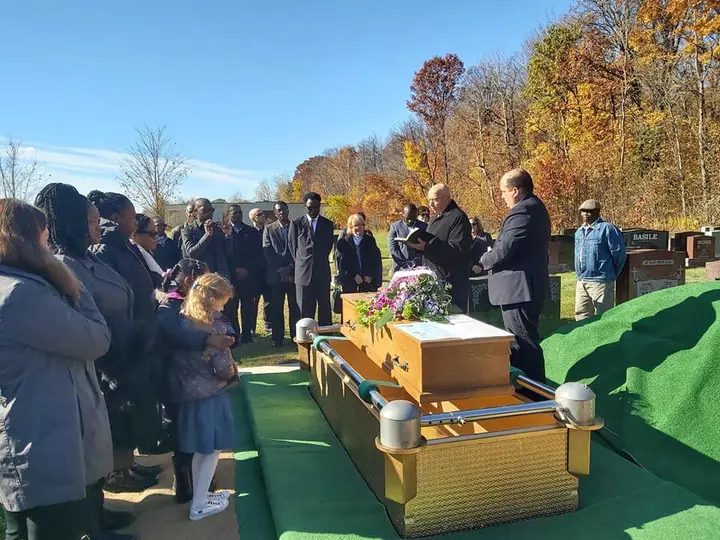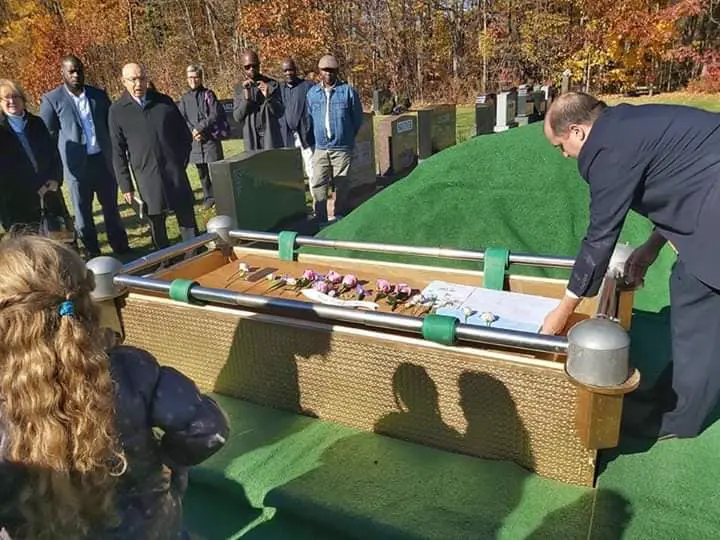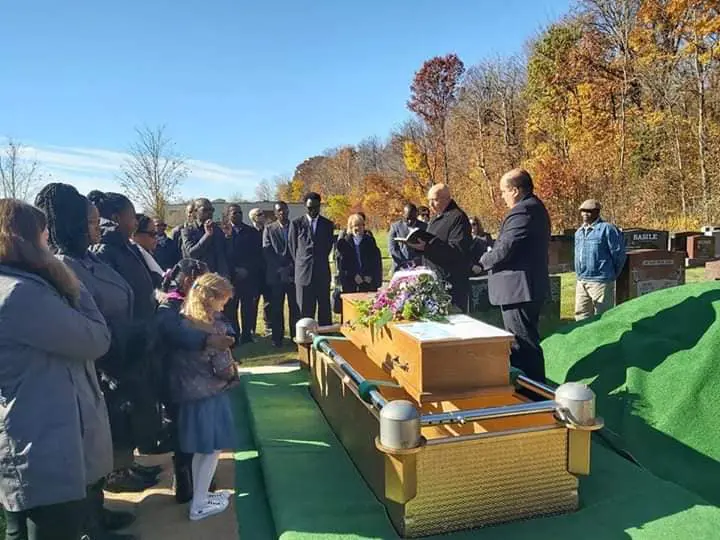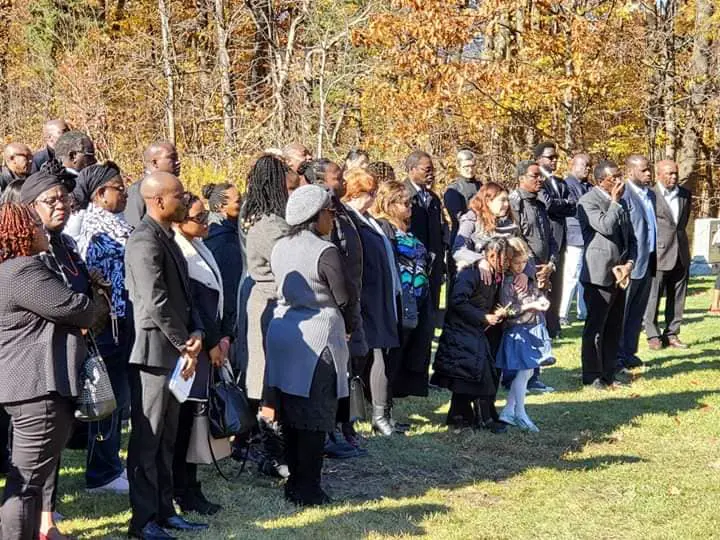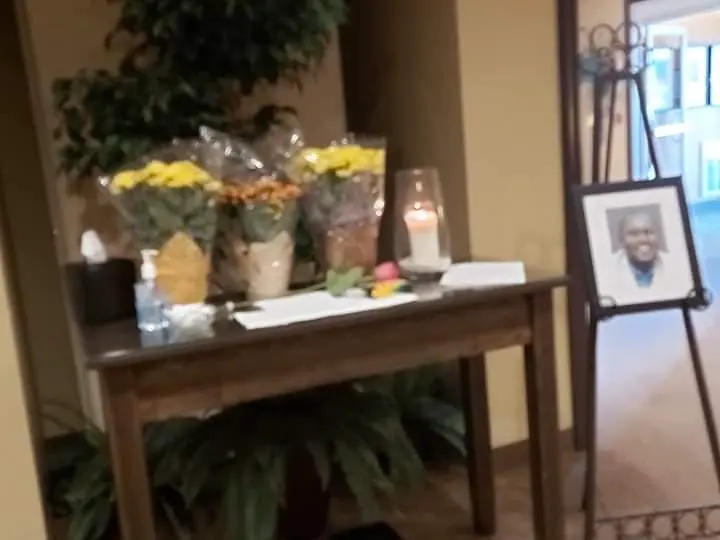 Pius Adesanmi, Nigerian-born Canadian professor died alongside 149 passengers and eight crew members in an Ethiopian Airliner plane crash earlier this year.
He was a director and professor of African Literature of the Institute of African Studies in Carleton University before his sudden death.
The airline announced that there were no survivors on its flight ET302 which crashed on Sunday en route Nairobi from Addis Ababa.
The airline said the 149 passengers and eight crew members on board the B-737-800MAX with registration number ET- AVJ, all died in the crash.