Around 1 am on Friday 12 July 2019, The Obafemi Awolowo Hall of the University of Ibadan was attacked by 10 heavily armed robbers. Students resident in the female hostel were seen to be running helter-skelter being chased by the gunmen.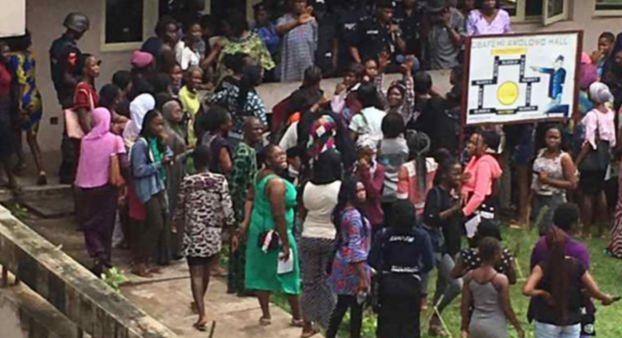 Photo Credit: Cable
Eyewitness report has it that, many ladies were assaulted and their possessions were forcefully taken from them. A lady jumped from the balcony of her room located on the third floor, breaking her legs in the act.



Photo Credit: twitter
It was also reported that the school's security men (aka porters) posted to the hall were nowhere to be found during the robbery.
Apparently, this is not the first time this is happening at the university as it has almost become like a norm but the school keeps covering it up.
The Deputy Vice-Chancellor upon arrival was quoted telling the girls to "Thank God they were not raped.
Just imagine.